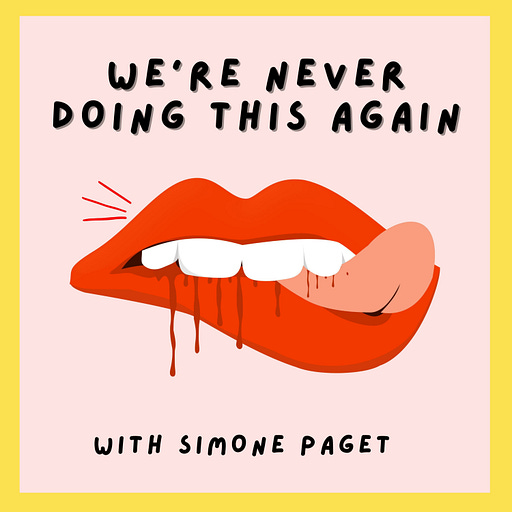 Mar 9 • 50M
A Sexual Renaissance (with Rochelle Latinsky)
Welcome to We're Never Doing This Again: a podcast about sex, dating, and all of those weird & wonderful messy experiences that we have no desire to repeat. Hosted by real-life sex columnist, Simone Paget.
No, you can't pee on me, but thanks for asking! In this episode, Simone is joined by Rochelle Latinsky, a digital strategist and veteran internet person. Simone and Rochelle enter the sexual vortex that is the app Feel'd and compare notes on ghosting. They discuss Beyonce's album Renaissance, ethical non-monogamy, sex positivity, lucky girl syndrome, and whether or not Harry Styles is marriage material. 
Got a crazy dating story? A wild breakup tale? Something else you'd like to get off your chest? Email: neveragainpod@gmail.com to be featured on the show. 
Follow Simone Paget on Instagram and Twitter.
Follow Rochelle on Twitter.