Love, Peace & Tacos
Tap. Tap. Is This Thing on?
Hello, friends! It's me, Simone. From the internet?
If you're receiving this, it's because you signed up for my newsletter via my blog, Skinny Dip — before I abandoned the newsletter — and blogging — altogether.
For the past few years, my blog has felt a bit like a pair of once-beloved jeans that now give me a muffin top — awkward and exposed. What once felt thrilling and liberating (writing about my personal life in a very public way) when I started the blog in 2009 (!!) now just feels like I'm screaming into the void. Lately, I'm craving community and connection, so I'm switching things up.
Starting with the name of this newsletter! I wanted a place where I could bring together my personal writing about sex, relationships, and self-discovery with my love for all things food & travel, hence, the name Love, Peace & Tacos. 
While Skinny Dip isn't going anywhere — the site will remain as a testament to all the terrible dating choices I made in my 20s and 30s  — I'm hoping that this newsletter will allow me to share things about myself and fall back in love with writing. I'm not sure yet what form this newsletter will take, but I'm thinking it will probably involve a combo of: 
Personal essays

Behind-the-scenes insights on writing + the freelance life

City guides (including where to the best tacos)

Dispatches from Joe the Intern

Saucy product recommendations
What are you interested in seeing/reading? Hit reply and let me know!
ALSO, I LAUNCHED A PODCAST!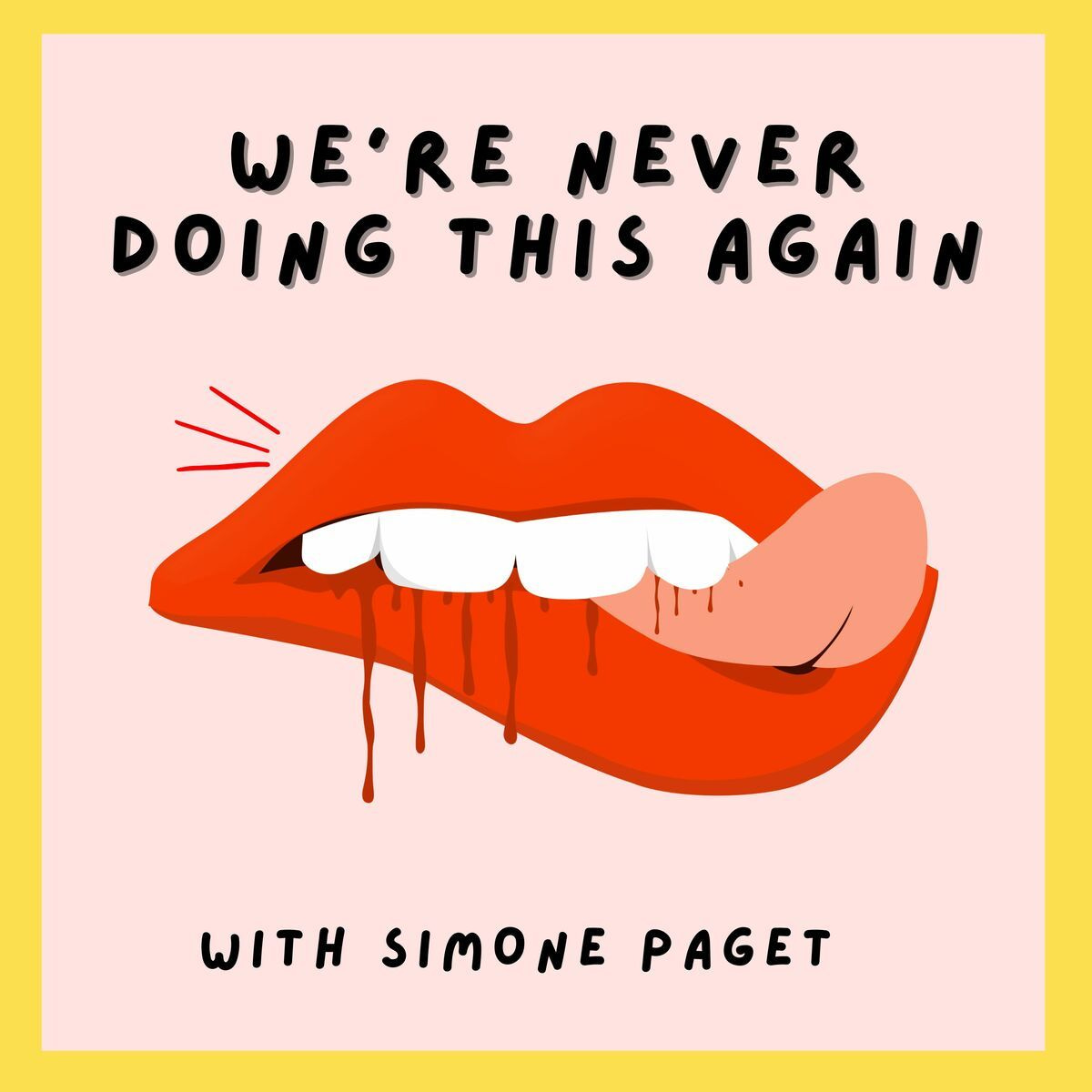 For a couple of years, I've wanted to bring the stories from Skinny Dip — and other corners of my life — to audio and We're Never Doing This Again does just that. TLDR: if you loved the OG days of my blog, you'll likely enjoy the podcast! Each week I bring on a different talented guest to discuss an array of hilarious dating mishaps and hijinx. So far we've covered a date who lied about...everything (with Almie Rose), a weird weekend at a single's camp in the woods (with Casey Palmer), and the weirdos you meet while dating in a small town (with Peter DeWolf). It's a fun time!
Things I'm Loving 🌮 + 💕 +🌴
What are you loving lately? Hit reply! I'd love to hear from you. 
Love, Peace & Tacos, 
Simone